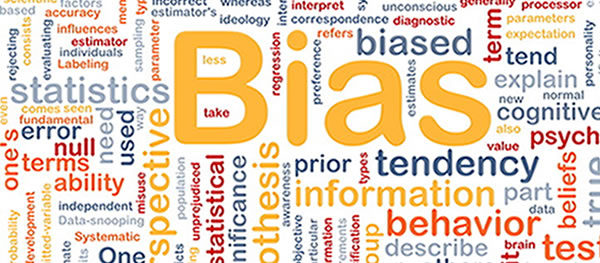 Six Interventions
Six Interventions to Tackle Unconscious or Implicit Bias
The following six interventions are representative of the evolving body of knowledge on ways to address implicit bias. These interventions have been adapted for health care practitioners and settings.
For many people, issues associated with culture, race, ethnicity, privilege, social class, prejudice, bias, stereotyping, discrimination, homophobia, institutional racism, and oppression are emotionally charged and difficult to both face and admit.5 Those committed to careers in health care and public health are in it for the greater good and may not view themselves as harboring any ill intent, conscious or unconscious, toward populations and individuals to whom they provide care and related services. Yet countless studies indicate that bias on the part of health care providers contributes to health and health care disparities by impacting clinical decision-making, treatment options, the quality of the patient-provider relationship, effectiveness of communication, and the overall care provided to diverse patient populations. Moreover, there is substantial evidence that health care practitioners often doubt the existence of health care disparities or deny that such disparities exist in their own practice settings.6-12
Implicit bias contributes to health and health care disparities among racial, ethnic, and other cultural groups.
Many people are unsettled by discovering biases that they never knew existed. Yet the experts note that becoming aware of and unsettled by one's unconscious biases is the first step to addressing them.13,14 The following are other steps that are beneficial to health care practitioners in the early stages of discovery and acceptance of implicit bias within themselves and the health care profession.
Action Step. Accept that we all have implicit biases, and that bias is a normal part of human functioning, even among health care practitioners.
Action Step. Acknowledge that unconscious bias can have a direct impact on a physician's ability to fulfill the Hippocratic Oath (first to do no harm) or similarly the code of ethics for nurses, nurse practitioners, and physician assistants.
Action Step. Acknowledge and accept that biases can negatively impact the day-to-day interactions, including compromised medical decision-making, that health care practitioners have with their patients,
Action Step. Minimize feelings associated with guilt and blame as because they only serve to slow and/or interfere with efforts to address unconscious bias. Instead, health care practitioners should focus energy on intentional actions to recognize and combat their biases on a consistent basis.
Action Step. Accept that there are solutions to address the complexities of implicit bias. As noted in the following section, an array of interventions can successfully be employed in practice settings.
Given the weight of the evidence on the correlation between implicit bias and health care disparities, systems, organizations, and practices should take action to address this pervasive problem. It is incumbent upon each health care professional to assume individual responsibility to better understand and address his or her own biases.
Practical Solutions for Stepping Up
Write a list of your beliefs that may lead to biased thoughts and behaviors toward others.
Ask one or more colleagues, with whom you have a relationship of trust, to share their views about what they see as biased beliefs or behaviors that you demonstrate.
Reflect on whether and how your beliefs negatively impact relationships with patients and their families.
Make a personal and professional commitment to combat those biases that compromise the care you deliver to patients and their families.
Participate in CME and other professional development/learning forums about implicit bias and approaches to address these biases in health and mental health care.
Advocate for the inclusion of content/sessions that focus on implicit bias in health care in professional meetings, conferences, and symposia with which you are affiliated.
Self-reflection is an integral component of the adult learning experience and a practice of many health professionals. Research emphasizes the importance of active reflection in deepening learning from experience.15 The literature in experiential learning acknowledges that the capacity to engage in self-assessment is considered integral to the learning experience in general and essential to personal and professional growth and development in particular. Kolb and Kolb16 state that "Learning is best facilitated by a process that draws out beliefs and ideas about a topic so that they can be examined, tested, and integrated with new, more refined ideas."
Self-assessment is also described in the literature as an essential element of culturally competent care for health care practitioners and organizations.17-23 Those who engage in the process of self-assessment report personal and professional benefits. There is a range of tools for practitioners to assess cultural and linguistic competence, although fewer are available that specifically focus on bias.
How can I learn about my unconscious or implicit biases?
There are a number of self-assessment tools and instruments designed to help you learn about unconscious or implicit bias. One such tool is the Implicit Association Test (IAT), developed by a team of leading cognitive scientists and rigorously researched.
While the IAT was developed to research unconscious bias, it is now available to those interested in learning about themselves.
Are you ready to take a go at the IAT?
Please open the IAT (this link will open in a separate tab/window).
Instructions
Once on the site, click the button that says Demonstration and choose at least two tests, one of which should relate to race, skin tone, or ethnicity.
What do I do if I have questions about my experience with the IAT?
After taking the test, people often have questions about the results or the process. The site has an excellent FAQs (Frequently Asked Questions) section.
Click here to visit the Project Implicit Web site: https://implicit.harvard.edu/implicit/
How does the IAT work?
You will be asked to look at pictures of people or at words and press a key on your keyboard to indicate a particular concept associated with that picture. As explained on the Project Implicit Web site:
"The IAT asks you to pair two concepts (e.g., young and good, or elderly and good).The more closely associated the two concepts are, the easier it is to respond to them as a single unit. So, if young and good are strongly associated, it should be easier to respond faster when you are asked to give the same response (i.e. the 'E' or 'I' key) to these two. If elderly and good are not so strongly associated, it should be harder to respond fast when they are paired. This gives a measure of how strongly associated the two types of concepts are. The more associated, the more rapidly you should be able to respond."24
I really am not sure about taking a test that points out my biases.
Taking the IAT can be a little unsettling. Remember: It measures unconscious bias and even those who are fair minded and detest prejudice at a conscious level, often turn out to have some unconscious biases based on race, age, gender, and other demographic factors.
Suzanne Bronheim, PhD, Senior Policy Associate at the National Center for Cultural Competence shares her experience taking the IAT.
Am I predisposed to show preference for people like myself?
We might expect to show preference for those who are more like us. However, we actually may have absorbed attitudes, beliefs, images, and stereotypes from the society at large that rest within our unconscious and impact our actions. For example, even those over 60 years of age have been found to show a preference for "young." Data collected from IAT website consistently reveal approximately even numbers of Black respondents showing a pro-White bias as show a pro-Black bias. 24,25
Vivian Jackson, PhD, Senior Policy Associate at the National Center for Cultural Competence shares her experience as an African American taking the IAT on race.
There is a strong body of evidence that describes the neurological mechanisms of unconscious or implicit bias. This literature also provides insight into how to use the neuroscience to create solutions to circumvent our hard wiring and combat unconscious bias. While there are many solutions to implicit bias, some are more practical and accessible than others. The following interventions were designed to address implicit racial bias, with an emphasis on positive or negative biases for both White and African American populations.
These following interventions are not limited to racial groups. They are applicable across groups defined by ethnicity, gender, age, limited language proficiency, socioeconomic status, and other demographic factors for which data are collected by your practice or health care organization. These solutions are suggested because they can easily be used and they can be included in physicians' and other health care practitioners' day-to-day practices.  
* Note on PDFs: This PDF is set by default to open in a new tab or window in your browser. However, your browser may be set up to download the file or to open it in the same window as this page. Please make sure you know how to return to this course.
The literature cites the use of data as an effective means to address both conscious and unconscious biases. The previous intervention that focused on using the neuroscience offered a number of strategies that required using data to discover disparities in diagnosis, treatment, and the provision of care. David Newhouse, MD, MPH, is the Chief of Diversity and Performance Improvement, Kaiser Permanente in Northern California. He provides a remarkable personal narrative of his experience with biases, his own and those of his patients, how he used data to address bias in his practice, and launched a national program that has reached more than 5,000 physicians in the Kaiser system.
Listen to Dr. Newhouse's story: Listen to MP3 audio | PowerPoint Movie with Audio
( Note: this PowerPoint file should download to your computer. Once it has downloaded, you will need to open the file and click on Slide Show.)
Let's explore Dr. Newhouse's work
Let us now find out more about Dave's personal journey of addressing unconscious bias through a systematic approach to collect and analyze data. And how he used those data to effect change in the practices of his own practice and many physicians in the Kaiser Permanente system.
Click here to learn about what he did and how you can use it to address bias in your practice: Solutions for a Changing World: Moving from Study to Action (PDF)* by David Newhouse, MD, MPH, The Permanente Medical Group, Fremont California.
* Note on PDFs: This PDF is set by default to open in a new tab or window in your browser. However, your browser may be set up to download the file or to open it in the same window as this page. Please make sure you know how to return to this course.
Practice self-monitoring and mindfulness
As an ongoing approach to increasing awareness of implicit bias, the literature also suggests applying the concept of mindfulness to one's own thoughts and reactions.25 Bishop, Lau, and colleagues (2004) offer a two-component model of mindfulness.26 The first component involves the self-regulation of attention so that it is maintained on immediate experience, thereby allowing for increased recognition of mental events in the present moment. The second component involves adopting a particular orientation toward one's experiences in the present moment, an orientation that is characterized by curiosity, openness, and acceptance. Both components are essential, since the literature emphasizes that stigmatizing bias rather than acknowledging its existence is counterproductive.27
In the following video clip, Suzanne Bronheim, PhD, Senior Policy Associate at the National Center for Cultural Competence provides an example of using mindfulness to explore one's implicit bias and how such biases impact perceptions and judgments.
A definitive body of evidence describes culturally and linguistically competent approaches to health care delivery as having proven efficacy in addressing disparities in health care and health outcomes for some racial and ethnic groups and populations.28-40 Cultural competence and linguistic competence are considered essential for providing quality care to diverse populations in the United States, its territories, and tribal communities. Both cultural competence and linguistic competence are widely recognized by accreditation agencies, quality care organizations, state professional licensing boards, professional medical societies, researchers, educators, and policy makers as core elements of health care.41,42 Yet significant challenges remain to embrace and incorporate cultural and linguistic competence in the policies and practices of U.S. health care systems and organizations.
While there is conclusive evidence that cultural competence and linguistic competence can help reduce health and health care disparities, can they be useful in efforts to combat implicit bias? To answer this question, let us first define cultural competence, examine the five elements of cultural competence for practitioners, and delineate how these elements can preempt, mitigate, and serve as "protective factors" against implicit bias. We will then examine linguistic competence.
The mechanisms by which implicit bias impacts the clinician-physician interaction (i.e., viewing patients as similar, dissimilar, or the "other"), and the clinician's decision-making processes (i.e., impair executive functioning) elucidate how cultural and linguistic competence can mediate the effects of such biases.
Elena Ríos, M.D., M.S.P.H., President & CEO, National Hispanic Medical Association describes the importance of cultural competence.
Defining cultural competence and its mediating effect on implicit or unconscious bias
Five essential elements or practices of cultural competence at the individual level involve the capacity to: (1) acknowledge cultural differences, (2) understand one's own culture, (3) engage in self-assessment, (4) acquire cultural knowledge and skills, and (5) view behavior within a cultural context. Each of these elements can have a preemptive or mitigating effect on implicit bias.
Cultural Competence-Individual/Practitioner
Cultural competence requires practitioners to: (1) acknowledge and respond to cultural differences; (2) reflect on and understand their own culture and the culture of medicine; (3) engage in self-assessment; (4) acquire cultural knowledge and skills; and (5) and adapt practice to the cultural contexts of individuals, families, and communities.43
First and foremost, implicit bias cannot be addressed if it is not brought into conscious awareness and acknowledged.25 Yet there is evidence that many physicians do not fully accept that health and health care disparities exist, or they attribute such disparities to system factors such as insurance coverage or patient variables rather than differential care provided.6,7,9 Physicians can employ the following culturally competent practices: acquiring cultural knowledge of the health and health care disparities of diverse racial and ethnic populations and engaging in self-assessment to determine the extent to which such disparities exist within their health care setting or practice as well to gauge personal biases using tests such as the IAT.
Cultural Competence-Organization/System
Cultural competence requires that organizations have a clearly defined congruent set of values and principles, and demonstrate behaviors, attitudes, policies, structures and practices that enable them to work cross-culturally. Cultural competence is a developmental process that occurs over time. Organizations and their personnel are at various stages along the cultural competence continuum.43
Evidence suggests that implicit bias can have a negative impact on patient-physician interactions. While physicians can modify their verbal behavior to be in line with their conscious beliefs that they do not harbor negative biases, non-verbal behavior betrays implicit bias to patients and has an adverse effect on communication and the quality of interpersonal interactions.44 The culturally competent practice of acquiring cultural knowledge and skills, particularly those focused on cross-cultural communication, increases physicians' capacity to be conscious of not only their own non-verbal behaviors but also those of their patients.
In the fast-paced and often stressful clinical environment, implicit bias manifests as stereotyping and simplified approaches to care, resulting in differences in treatment plans offered and thus diminished patient-centered care.45,46 Culturally competent practices of acknowledging cultural differences and viewing behavior within a cultural context can serve as a buffer against implicit bias as it facilitates highly specific knowledge about patients' values, health beliefs and practices, and the social, cultural, and environmental contexts in which they live that impact health and well-being. The culturally competent practice of understanding your own culture, including the culture of medicine, enables physicians to overcome the implicit bias of judging those perceived as similar and dissimilar. Physicians who are conscious of their own world view are well poised to see the similarities they share with their patients and show more empathy, including understanding patients' needs. Moreover, this practice enables physicians to advocate with and on behalf of populations they serve to address societal inequities, and it helps to diminish the sense of "them" and "us" that contributes to lack of empathy.
Practical examples of how each of the five elements of cultural competence can mitigate implicit or unconscious bias are provided in a crosswalk.
Click here for crosswalk (PDF)*
* Note on PDFs: This PDF is set by default to open in a new tab or window in your browser. However, your browser may be set up to download the file or to open it in the same window as this page. Please make sure you know how to return to this course.