II. How Do Human Beings Acquire Culture?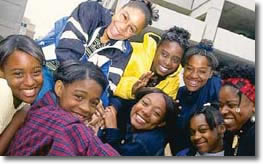 We humans are in the process of acquiring our culture, consciously and unconsciously, throughout our lives, though most of our basic cultural understandings are acquired early on from our parents and other intimates, schools, and religious teachings. By the time a child is 5 years old, many of the foundational aspects of culture have been internalized. By the teen years, these foundations have been thoroughly elaborated upon through the process of socialization.
It is important to remember that culture is learned through language and modeling others; it is not genetically transmitted. Culture is encoded in the structure, vocabulary, and semantics of language. Persons acquainted with more than one language are aware that there are concepts, norms, and emotions that are available in one language/culture that are not available in the other, and this is a reminder of the inextricable link between language and culture.
Much of culture is acquired out of consciousness, through exposure to the speech, judgments, and actions of others. Because we learn all of our lives, we are constantly learning our cultures. We may even pick up and incorporate parts and pieces of a culture different from our own through that process known as acculturation if we have the opportunity to live in a different cultural environment or associate frequently with persons from another culture.
The unconscious operation of cultural learnings in our minds is both beneficial and problematic. It is beneficial in the sense that much of the time we automatically know how to behave appropriately in many situations, and we have values by which to rapidly evaluate the actions and ideas of others. On the other hand, the internalization of our cultural values ill prepares us for interaction with, and evaluation of, people from other cultures.