Reflections from Leadership Academy Alumni
"My state autism planning team ran a focus group (a few days after the Leadership Academy) with members of the local Vietnamese community who are parents of children with ASD. With the Leadership Academy's influence, we cut through our past questions and simply asked "What do you need?" and listened. What emerged was rich, real and specific and at the same time universal. Now we know how we can help. The community is with us and wants to figure out how they can lead their own efforts. We will stand next to them and help them get there."
Elaine Gabovitch | Cohort I (2015)
Director, Division of Children & Youth with Special Needs
Massachusetts Department of Public Health
---
The leadership academy has helped me develop a host of behaviors, strategies, and skills that I draw upon regularly. The leadership practices inventory we completed highlighted the fact that I did not spend enough time and energy celebrating successes, which I think impacted my ability to sustain the work. I have learned to celebrate the small gains, my own and my teams', so that we have the energy and drive to continue advancing cultural and linguistic competence. I also have benefitted from the concept of "getting on the balcony." Sometimes being immersed in the day to day work can distract you from the big picture. "Getting on the balcony" helps me focus on larger goals that assist me in making rational, strategic decisions that are difficult to make if you are caught up in all the minutiae and allow us to make forward progress. I also love the idea of "parking lot talk" and am continually working to bring honest dialogue into everything I do so that real change can happen where it matters, at the table, with everyone talking.
Natalie Holdren | Cohort I (2015)
Education Specialist, Credential Supervisor at UC Santa Barbara
President - California TASH
---
"I would like to thank you for the great experience of the Leadership Academy. I never thought I would learn so much in 3 1/2 days well I did and I am proud of what I learned. You have broken down some points for me to understand clearly even though my ally was there, and now I can bring up topics without having a bad feeling. I promise I will accomplish what I said I would do and I will make sure of that."
Chaqueta Stuckey | Cohort I (2015)
Executive Board Member & Secretary
Self-Advocates Becoming Empowered (SABE)
---
"I had an 'ah ha' moment while in Santa Fe about how I have been approaching a leadership challenge within the P&A as purely a technical problem. While I still feel that there are times that a technical solution is called for, it was clear that I was using technical solutions at times that required adaptive approaches. I want to thank you for providing me with some tools to try a new approach toward helping the P&A agencies use all the tools in our toolbox to allow individuals with disabilities to freely exercise their civil, legal and human rights."
Nachama L. Wilker| Cohort I (2015)
Deputy Executive Director for Training and Technical Assistance
National Disability Rights Network
---
As a result of the Leadership Academy I have become passionate about cultural & linguistic competency (CLC). Our organization joined the Disability Round Table of Central Indiana (DRTCI) and we have been actively gaining new knowledge about the population we serve by attending events such as the Latino Coalition Annual Conference and connecting with groups and professionals that work with refugees and other underserved populations. Finding shared interests is a guiding principle that I apply and teach at every opportunity. Understanding another person's culture is the best way to find those shared interests and is usually the starting point for any proactive conversation. I share the Multicultural Self-Assessment in my presentation and discussions about CLC. I am modeling the way for staff and anyone who will listen to me discuss CLC and, quite often, I take a risk and step into the void. My handbook from the academy is always within arm's reach and has been a valuable resource in some way on multiple occasions.
Dawn Adams | Cohort II (2016)
Executive Director
Indiana Disability Rights
---
My participation in the Leadership Academy was a direct contribution to the development of my role as WIHD's Diversity and Inclusion Coordinator. In that capacity, I work closely with and under the guidance of WIHD's President and CEO and co-UCEDD Directors in the development, coordination and implementation of the center's strategic objectives for cultural and linguistic competency. In this role, one of the first actions I took was establishing a workgroup consisting of staff from various programs and departments at WIHD to support the development and implementation of WIHD's efforts to promote and enhance individual and organizational cultural and linguistic competency. The leadership academy highlighted the importance of establishing allies and partners in accomplishing goals, recognizing there is shared responsibility for the outcomes. This also helps to avoid those potential pitfalls of leadership, including burnout and having an overwhelming or unrealistic sense of responsibility.
My leadership training also highlighted what it means to "step into the void" and having the courage to take risks. Most recently, I accepted a key leadership opportunity within my organization. I have accepted the position of director of our Leadership Education in Neurodevelopmental and related Disabilities (LEND) training program, effective July 1st, 2018. As my roles and responsibilities expand, I will continue to draw upon those leadership skills and continue to rely on the support and mentorship of the leadership academy network I am now a part of.
Jenean Castillo | Cohort II (2016)
Director
Leadership Education in Neurodevelopmental and related Disabilities (LEND) Program
at Westchester Institute for Human Development
---
Life changing! I cannot thank Georgetown University enough for including me in its 2016 Leadership Academy. The opportunity to learn from such a diverse, passionate, dynamic and truly dedicated staff was unparalleled to any other experience I have ever encountered.
The beautifully crafted curriculum begins with thoughtful introspection and ends with leadership development, functional application of strategies and the highest standard of mentorship. Steeped in culture, Santa Fe, New Mexico provided an amazing backdrop for learning about inclusion, diversity and cultural and linguistic competence. I learned many things, including the importance of listening, community and leadership.
I look forward to incorporating all aspects of the academy in my life's work of supporting a healthy, safe and just society for all people, including people with developmental disabilities and their families. A personal and professional experience that I will never forget.
Angela Castillo-Epps | Cohort II (2016)
Technical Assistance Specialist
National Association of Councils on Developmental Disabilities
---
Since returning to work after the Leadership Academy, I often refer back to the wealth of Leadership Academy learning materials in which I was provided. The leadership challenge writing and peer feedback experience was incredibly insightful and reflective, both personally and professionally. I also met so many wonderful people at the Academy, which widened my social and professional networks. I am looking forward to the coaching and mentoring sessions over the next year to continue along my professional development journey. It was an honor to participate in the Leadership Academy and my work in Diversity and Cultural and Linguistic Competence has only just begun.
Rebecca Daigneault | Cohort II (2016)
Research Associate
North Dakota Center for Persons with Disabilities (UCEDD)
---
"One word I use to describe this experience is transformational because it exposed me to what it is to truly work with and have a dialogue with others, model behaviors, give back to the people, and become aware of implicit biases and assumptions.
Because of the Academy, I shifted my energy to leading by example and influence, modeling behavior and language, becoming more conscientious of culture among people, empowering others (from all levels) to think outside their comfort zone, and sharing my own voice within existing initiatives.
This is a journey in which I will continue to build on the lessons learned from the academy; continuing to surround myself with people who can also support me, keep me accountable and encouraged both personally and professionally - as I will strive to do the same for others. This is not a siloed issue, it permeates everything we do, it's a long-term process, and it is something we want to engrain in our society as a whole."
Christine Grosso | Cohort II (2016)
Policy Analyst
Association of University Centers on Disabilities
---
Leading cultural change can be challenging work, but the Leadership Academy helped give participants, like myself, the tools to address those challenges and help turn challenges into change. When I returned to the NYS DDPC after the Academy, I had a number of strategies and tools to enable me to lead projects and initiatives, including leading the conversation into a "stretching zone" the ideal spot for learning and growth, stepping back and looking at the big picture, considering others' viewpoints, perspectives and interests, and trying to shake my own mental models and instead credit people with the best of intentions.
In my work, I tend to want to focus on the technical work of cultural change, but the Leadership Institute made clear that the adaptive work is an instrumental part of cultural competency work and must happen in tandem. Now, when I am confronted with a challenge, I don't just see one way forward, but many potential and successful ways forward. Overall, the Leadership Institute has helped me to be more compassionate and dynamic when engaging in cultural competency work, which has had a positive impact on my work at the NYS DDPC.
Jacqueline Hayes | Cohort II (2016)
Diversity and Inclusion Program Specialist
New York State Developmental Disabilities Planning Council
---
The Leadership Academy emphasized the importance of validating and acknowledging people's individual experiences. It's important to see the uniqueness of who the person is and where they've been. I've been able to draw upon these skills within FEMA as their Disability Integration Advisor. I work with disaster survivors enabling them to understand the questions FEMA is asking (put in their language) and then taking their answers and making sure FEMA understand what they're saying. Because so much of it is communication, I am that mechanism for individuals to build their relationship with FEMA to assist them with getting back to normalcy.
Thank you for being real and please continue to grow because this is a journey and we are entering into the next chapter. Please continue to motivate and modeling the way.
Ray Morris | Cohort II (2016)
Disability Integration Advisor
FEMA
---
As a result of the Leadership Academy, I realized being a leader is not about being in control, it's about giving people a voice. I teach a Community Leadership Academy in South Carolina teaching people with disabilities to serve on boards and councils to represent not only their experiences as individuals with disabilities but their own diverse backgrounds. It's about helping people find their own voice and facilitating a dialogue where real listening and real work is happening. It's about cultivating a joint effort where all of us are heard.
Personally, it made me think a lot of how I saw myself. For a long time I identified with only the disability community, but I am also a woman, an educator, a thinker, I am a motivator, etc. So I could see myself in all of these cultural backgrounds that I didn't see myself associated before. I also think it impacted the way I saw disabilities, I saw how disabilities services were being provided and worked with community to break down barriers for IDD space. For me, it opened the doorway to personally make change in how service delivery takes place to make sure they are culturally and linguistically inclusive. I sit on Council on Consumer Affairs – Community Advisory Group (COCA) under SC LEND and UCEDD program to help them be more culturally sensitive and inclusive in how their teaching intergenerational to provide those services.
Dori Tempio | Cohort II (2016)
Director of Community Outreach and Consumer Rights
Able South Carolina
---
Everyday I remind myself that I am enough. And then I remind myself to "give the work to the people". These might be the two most powerful things I learned in the Academy from the amazing instructors and mentors I have had the privilege of learning with.
I've focused on giving the work to the people, by taking time to develop a shared understanding and vision among our project workgroup, and empowering each of them to take responsibility for the tasks we have completed. My role has been to open some doors, provide resources (e.g. time), and process the information we are collecting. Slowing down and giving people time to learn has been very important. I can't simply tell people that this work around cultural competence is important, I've tried to help them understand it for themselves.
Dave Verban | Cohort II (2016)
Senior Learning & Development Consultant
TMG Wisconsin
---
Since the Leadership Academy, I have started my journey of self-discovery. I attended the Academy as the parent of a child with Autism. I do not have a Master's Degree let alone a PhD. I am not the head of a DD Council or a public speaker. After the Academy, I am a leader. I was a passionate advocate for my son. Now, I see the bigger picture and the role that I must play in it. I was recently accepted in Temple University's Partners in Policymaking Program though their Institute on Disabilities. This will add more tools to my toolbox. I love how heavy my toolbox has become. After the Leadership Academy, I began working with my coach and my mentor. The help and encouragement, that they have given me, have enriched my personal life, opened up new connections and kept my journey going. The Academy took my good intentions and turned them into actions. I am a person that can make life better for all individuals with disabilities.
Jennifer Halbertstein | Cohort III (2017)
IM4Q Monitor
Voices and Vision
---
It's wonderful to meet leaders from all over the country, hear their challenges, and work through solutions together. One of the aspects of the Leadership Academy I have enjoyed most is the on-going support after we return from Santa Fe. You leave the Academy with thoughts of possibilities, but you get the support after the experience to make those possibilities a reality.
Anna-Margaret Goldman | Cohort III (2017)
Program Director of MonTECH
Rural Institute for Inclusive Communities
---
The Georgetown University Leadership Academy has allowed me to gain insights on several different views and perspectives of leadership. While reinforcing that, "The heart of leadership is self awareness and reflection" (Georgetown University Leadership Academy, 2012). 
Since the academy, I have been able to focus more so on leadership activities rather than management activities. I have also taken a mindful lens toward looking at leadership responsibilities through both technical and adaptive perspectives. These in turn have led to great strategies and opportunities to build on shared interests and visions. Developing an internal and external understanding of adaptive challenge has helped create some clarity toward next steps toward building a common ground of cultural and linguistic competence within the Vermont UCEDD, and as part of the larger University of Vermont. 
Darren McIntyre | Cohort III (2017)
Assistant Director
Vermont Center on Disability & Community Inclusion
---
I had more 'ah ha!' moments during the Leadership Academy in Santa Fe than I can capture in this reflection! A major accomplishment following the Leadership Academy is shifting from technical work to adaptive work, and understanding my role as a leader to create space that fosters collective intelligence. Another major accomplishment came from the breakout session with fellow participants. I now challenge myself to "step into the void", as Tawara said, to develop strategic relationships to help my programs develop. A favorite quote from the Academy, "What got you Here may not get you There." It was a wonderful learning experience.
Eusebia Mont | Cohort IV (Spring 2018)
Assistant Clinical Professor, Department of Hearing & Speech Sciences
University of Maryland, College Park
---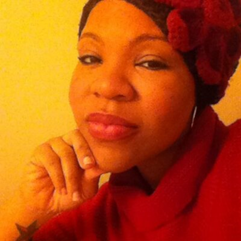 The wealth of information I was exposed to at the Leadership Academy impacted me so deeply that I continue to unpack the lessons. I am grateful for the opportunity to interact with master teachers that have so much wisdom, kindness and compassion that they took the time, and gave so much love, while presenting us with processes to digest such new information. A key lesson learned that remains critical to my development has been learning the distinction between being a leader and an advocate. And while I continue to allow leadership opportunities to help transform my approach to being a change agent within the developmental disabilities systems, I now have a stronger foundation that supports a core understanding of myself and my environment. And when in doubt, I also have new tools that allow for greater perspective and better decision making, with respect to my own awareness of cultural influences and how they shape my approach to life. In fact, the Leadership Academy was more than just a training - it was an initiation.
Chioma Oruh | Cohort IV (Spring 2018)
Founder
Mothering Hands, Inc
---
"Heart work, is hard work," she said to me on the second day of the Leadership Academy. I had no idea how those five words from Ellen would change my life in the coming month but they did. They changed my life in a very big way. The time in Santa Fe unleashed a soul searching, heart wrenching and liberating process from within. Each day something new was triggered. Each day a new process took hold and then, the questions began. Questions such as, who am I as a leader? Why do I do what I do? Who am I doing this for? And does the work I do right now in this moment give me joy? I found that it is not your title or your position that makes you a great leader. What makes you a great leader is your ability to inspire and motivate others to be the best versions of themselves. Sometimes it is about skill, sometimes it is about courage and other times it is about power. The power you have, the power you share and the power you give.
Claudia Villegas-Avalos | Cohort IV (Spring 2018)

---
What does it mean to be a leader? My participation in the Spring 2018 Leadership Academy improved my ability to practice leadership through a multifaceted lens. While there, I quickly learned it was a unique opportunity to have dedicated time to learn with expert teachers and dynamic professionals from all around the country. Whether it was examining challenges to be technical or adaptive, communicating with a right versus right perspective (rather than right versus wrong), or creating opportunities for voices of informal authority to share their knowledge, we were able to learn, practice, and reflect on these leadership behaviors. For example, the river of life activity was a transformational experience, one which I draw upon when encouraging others to share their story of who they are in the present and how the value of their experiences strengthens organizations.
The Leadership Academy also reinforced the importance of leaders being able to communicate effectively. Successful organizations are those where each person feels ownership, and that occurs when all have been given the opportunity to express themselves and provide reflective input about the work. During contentious situations, in particular, the voice inside my head will ask, WAIT…Why am I talking?  I'll reframe by checking my listening skills because answers often see the light of day through consensus building.  The mentoring and coaching opportunity also enhances my evolving work of leadership. Thank you for this invaluable opportunity!
Randy K. Young | Cohort IV (Spring 2018)
Education and Inclusivity Consultant
---
Miscellaneous Quotes:
 "I feel braver about engaging our management team in dialogue about how to impart vision for CLC to our center."
"I feel better about my perception that culture is personal and individual and cultural competence can be a meaningful & transformative process vs. compliance."
"I am a leader with power of influence and not power of position. I do not have to have a title to do the work."
"I valued the opportunity to process, frame and question my leadership challenge in a safe group of people who were truly committed to helping me without their own agenda."
"I entered the challenge with a deficit perspective and moved forward to a progressive place of re-defining what leadership means for my style/approach."
"Not only do I have a new toolkit, I have also identified allies, confidants, and mentors."
"Both my formal and informal consultations were extremely productive. Faculty listened and provided very targeted feedback. Really encouraged reflection. Really pushed me."